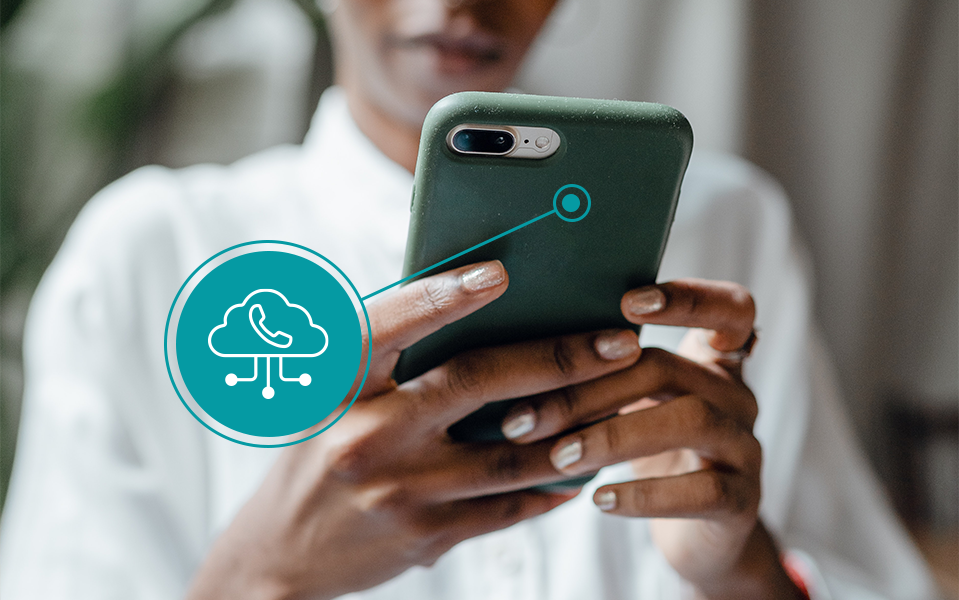 NoPBX gives you a business telephone number, with full switchboard features, directly on your existing cellphone(s).
NoPBX is a cloud-hosted solution, which means that you do not need any physical PBX (switchboard) or hardware at your premises – everything is hosted off site "in the cloud".
NoPBX is a GSM voice technology solution, and you do not use any data or airtime to make calls – and so even though you are using regular cellphones, you do not need a decent data connection in order for NoPBX to work properly.
ENQUIRE
NoPBX is a
CLOUD HOSTED
NEW
REVOLUTIONARY
CELLPHONE SWITCHBOARD
COST EFFECTIVE
SUPER SIMPLE
LOW ADMIN
SUPERB CALL QUALITY
SIP VOIP
system
Customizable Ring Groups
… your incoming business calls can ring in sequence from one phone to the next, in the order you specify, or otherwise concurrently (all ring together), or a combination if the two.
Unlimited Users
… there is no limit to the number of users you can add to your NoPBX, and you can add and remove users whenever you wish.
Custom Desk Phones
… if you need dedicated phones, we can supply dedicated Android touchscreen deskphones (see below), on purchase or rental options.
Android and iOS Smartphone Apps
… if you prefer to use your own cellphone (no capital cost, and perfect for staff who are on the road, or work from home), we have both Android and iOS apps to connect your smartphone to your NoPBX.
Works Anywhere
… break the ties to a physical office … because NoPBX works through GSM voice calls, your NoPBX service will work anywhere that you have an acceptable cellphone voice signal – even if the data signal is poor.
Company Voicemail
… never miss a call, and switch off after hours!  If your phones are busy or it is after hours, NoPBX will take voicemail messages which are sent to your email in MP3 format.
Instant Activation and Maintenance
… it only takes minutes to get you set up with a new NoPBX system, or to make any changes to your existing NoPBX – no more waiting for a costly site visit to resolve any service issues!
NoPBX monthly service charges are as follows:
Package Name:
Pay As You Go
Main Phone Number (082*)
Free
Extra Phone Number (082*)
N$ 20
User ("extension") Charge
N$ 85
SIM Card (only needed for NoPBX deskphones)
N$ 50
NoPBX call charges to Namibian numbers are N$ 0.75 per minute (ex VAT, billed per second with no minimum charge).
Or, check our live International call charges to any country here (enter the country code and the number or area code required):
OPTIONS TO CONNECT TO YOUR NOPBX
NoPBX is a cloud hosted service, so all the important nuts and bolts are in the cloud, managed and secured by us. All you will need to provide is your preferred handset for each user. There are three options for this: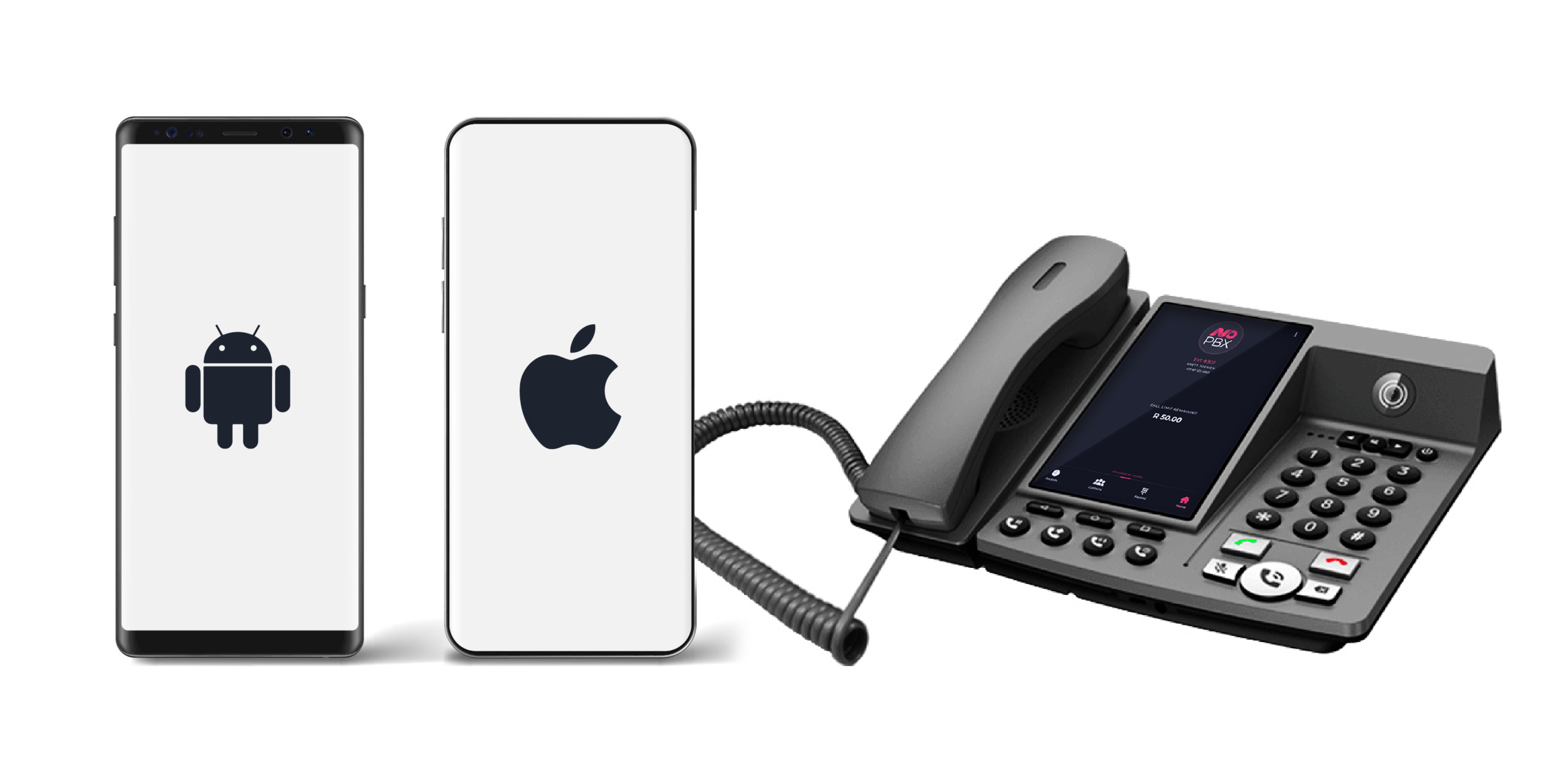 NoPBX WIRELESS DESK PHONES
This is the most elegant and cheapest connection by far, ideal for anyone who is not tied to their desk 8 hours a day – in fact this is why we made NoPBX!  Simply download the NoPBX app to your Android phone, and you will have all the features of NoPBX right at your fingertips. The NoPBX system uses an elegant method of reverse billing all calls made to the company account, so the smartphone SIM card's airtime and data are not used.  In addition, all business calls are made showing the company number, so your personal SIM card details remain private.
Current compatibility: Android OS version 8.0 and above.
The NoPBX iOS app works slightly differently to the Android version, because of the strictness of the Apple operating system.  All PBX features are still available, with these subtle differences:
Incoming business calls show your own PBX number not the caller's number (caller ID), and
Outbound business calls on the company account need to be "activated" after dialling (by answering an inbound call from the PBX) and
Calls are transferred to other users by dialing the destination's extension (eg. #103) on your keypad while on the call.
Current compatibility: iOS 11 and above.
If you need physical phones for some areas of your business, like Reception or Boardroom, we can also supply these, on request. They are GSM phones with Android operating systems and come pre-loaded with the NoPBX phone client, with all its usual features.  Just switch them on and start calling!
1) Sign up online with us now using the link below or here – it only takes minutes!
2) You will get allocated a free 082 business phone number as part of the easy sign-on process.
3) Your users will then get a link by SMS to download and install the NoPBX smartphone app.
It is free to try, there is no obligation, and you can cancel the service any time you want.
We are here to help if needed!
GET YOUR FREE 082 BUSINESS NUMBER NOW!