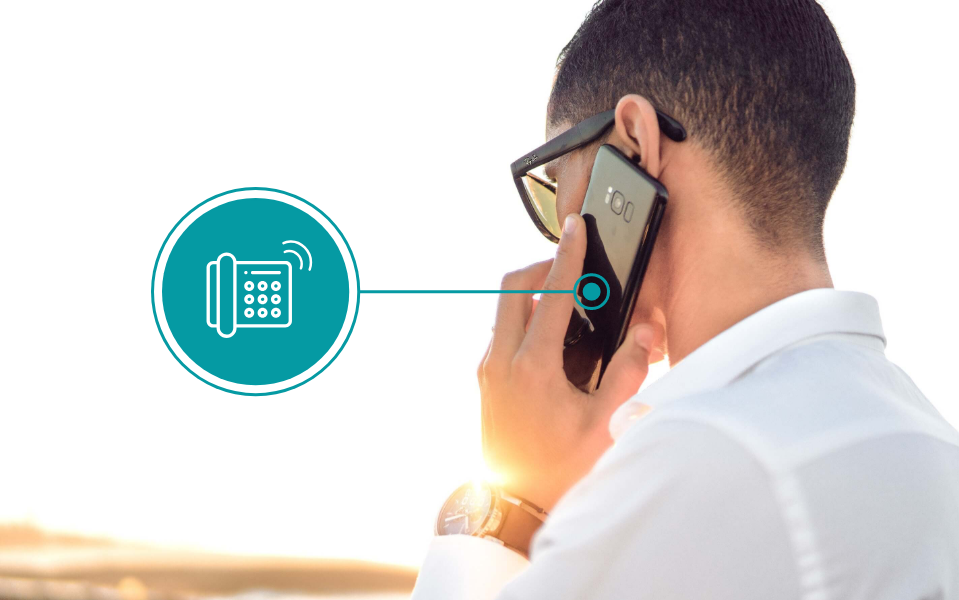 The TelePassport Voice Solution is built using GSM-based wireless last mile technology – the proven best solution for quality communication in Africa – also known as Fixed Cellular Routing. At TelePassport we focus on providing top quality voice lines and equipment, delivered and installed fast, and at an unbeatable price.
ENQUIRE
Fixed Cellular Routing ("FCR", often called Least Cost Routing or "LCR") involves using GSM fixed-
cellular routers to make mobile calls, instead of traditional telecom lines:
Before installing fixed cellular terminals
Now, using fixed cellular terminals
BENEFITS OF FIXED CELLULAR ROUTING
FCR lines are connected behind your PBX system, and provide the following benefits over the fixed telco lines that they replace:
Call cost savings
calls are priced very competitively;
Mobility
if your office moves, FCR lines are freely moveable within the cellular network coverage area with no line disconnection and reconnection costs, or phone number changes;
Backup and Redundancy
FCR lines use wireless technology, and are therefore unaffected by traditional fixed line problems like cable theft, physical line damage, or exchange failure (in the case of the latter two it can take weeks to restore services to your business);
Additional line capacity
FCR lines give instant additional calling capacity in areas where access to fixed lines is limited or
WHAT MAKES TELEPASSPORT UNIQUE
The unique TelePassport service difference is our service management and accountability:
We watch your company phone traffic so that you don't need to: Over the years, we have developed a full, proactive service management system that continuously monitors all our clients' sites ensuring to Quality & Service.
We provide full detailed reporting each month, to further prove our worth to our valued clients:
Before installing fixed cellular terminals
Savings & Bill analysis